Our service for water treatment plants
Your water worries we want
We set high standards for the durability and quality of our water treatment plants. Whether installation, commissioning, maintenance, repair or service of water treatment plants - our service staff will take care of your plants of various manufacturers.
Of course, we support you not only in the maintenance of your water treatment plant, in capacity expansions and optimizations, but also in the replacement of your old plant. Our team is there for you during the entire life cycle of the plant. We attach great importance to service packages that are optimally tailored to the maintenance of your water treatment plant. We are a strong partner when it comes to expert execution of services and fast response times.
If required, we can offer you a detailed contract for the maintenance of your water treatment plant. Our service on water treatment plants prevents damage and maintains the full performance of your plant.
Long service life
Stable process control
Efficient and powerful equipment
Reduction of operating costs
Technical advice on site
Legally compliant
Everything from a single source
Improvement of economic efficiency
Maintenance

Repairs

Disinfections

Chemical cleaning

Assembly

Commissioning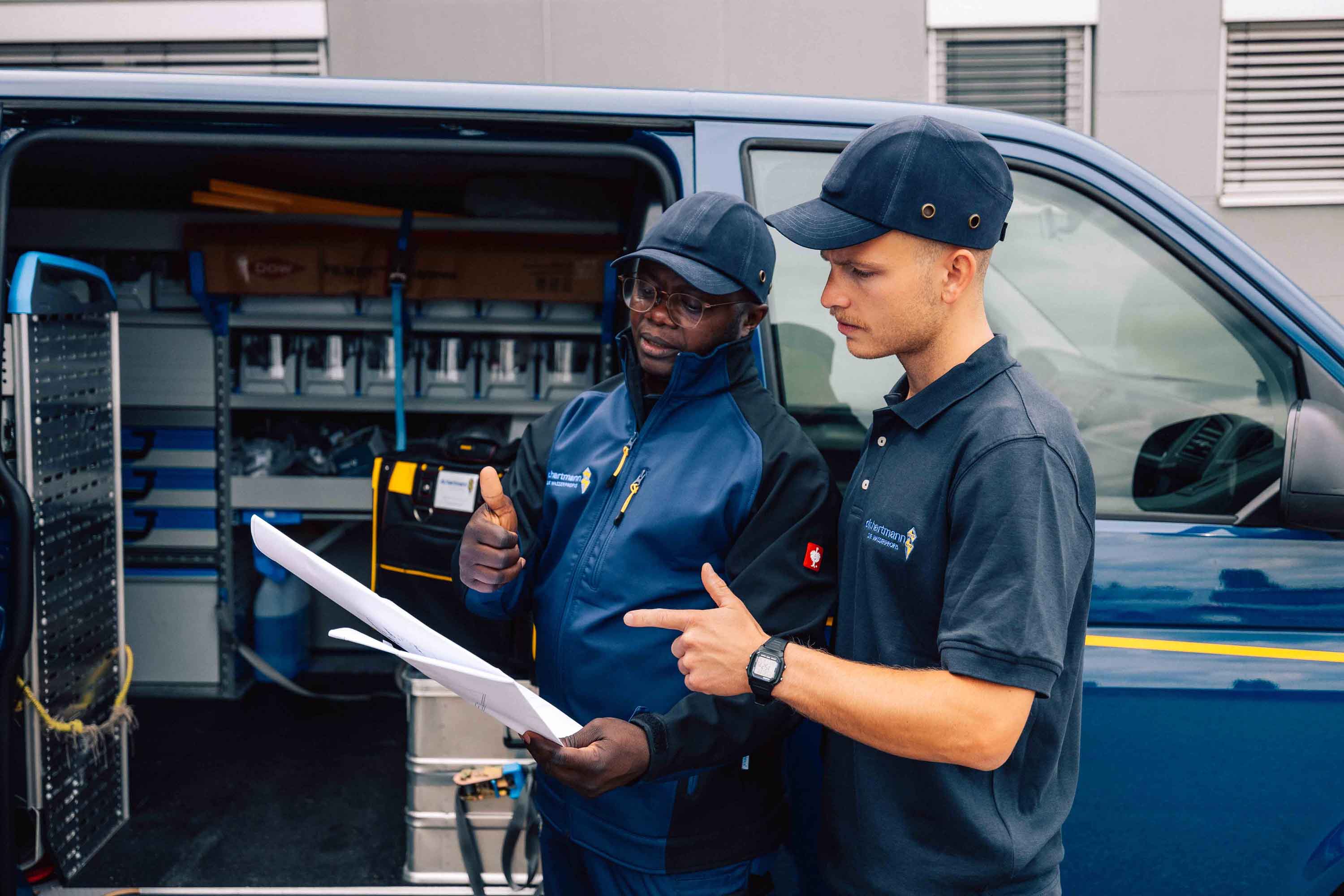 From the installation of your plant technology to maintenance and training of your employees to system analysis, we offer you a comprehensive package of individually tailored services.