Expertise in industrial water treatment
For sustainable cooling water treatment in the operation of cooling water circuits, the optimal use of biocides and inhibitors to protect human health and prevent damage to equipment and cooling towers is unavoidable. Optimal cooling water treatment therefore requires modern water treatment concepts
Cooling water treatment with know-how and experience
Scale, corrosion, deposits and microorganisms (biofilms) are just some of the factors that can severely affect cooling water systems. The right water treatment and cooling water treatment avoids increased wear, system downtime and hygiene problems.
Dr. Hartmann Chemietechnik can support you in all aspects of cooling water treatment. Our team will help you to create a well thought-out and individual water treatment concept with pre treatment plant, water treatment and remote monitoring MSR technology. In this way, we create a solid basis for economical, environmentally friendly and safe operation. We tailor the respective concept individually to your requirements and enable an economical and efficient operation of your cooling water treatment.
Reduction of energy costs
Reduction of water and wastewater costs
Reduction of system cleaning costs
Improvement of economic efficiency
Improved ecological balance
Compliance with guidelines
Based on the manufacturer's specifications, our team will work out a specific concept for water treatment and water purification for you. In this way, we can work with you to achieve optimum operational management. This structured approach offers advantages in several respects: It leads to a longer service life of your plants, higher operational reliability and, consequently, to savings in energy and water. By optimizing the use of treatment products, your evaporative cooling plant will be operated in a sustainable and environmentally sound manner.
Dr. Hartmann Chemietechnik offers for evaporative cooling plants:
Corrosion inhibitors and hardness stabilizers
Biocides
Dispersants
Water treatment plants
Cleaning/disinfection of cooling water systems and maintenance/repairs of water treatment plants
Remote monitoring by means of water management system W|C|S®.
Increase of Cycles of Concentration

Saving of fresh and waste water

Improvement of the efficiency

Reduction of chemical dosing

Avoidance of malfunctions

Reduction of downtimes and production losses

Reduction of downtimes and production losses

Optimization of environmental compatibility

Value preservation

Hygienic operation

Process reliability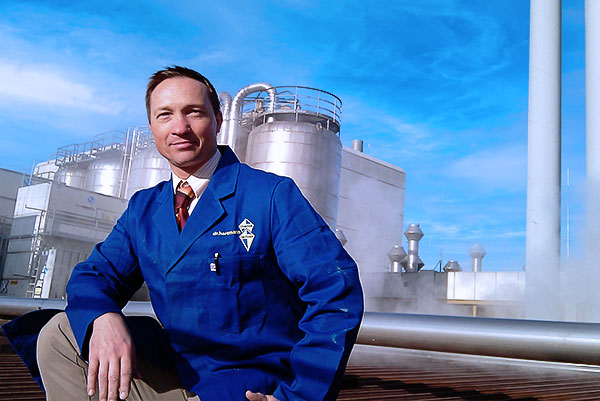 Our treatment programs improve the efficiency of your cooling system, reduce your operating costs and ensure hygienic operation.